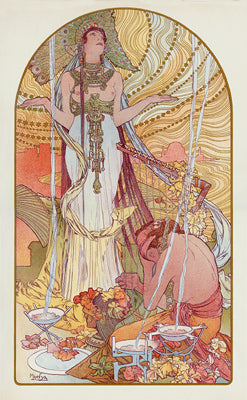 Collection:

L'Estampe Moderne
L'Estampe Moderne (The Modern Print) was a glorious collection of 100 original Art Nouveau lithographs printed in Paris between 1897-1898. From Mucha to De Feure.



Not unlike the Maitres de L'Affiche series, 

L'Estampe Moderne

 was a portfolio printed between 1897-98, published by Imprimerie Champenois, Paris, contained 24 monthly portfolios, with four original lithographs in each. Each commissioned only for this series. Some of the contributing artists included Mucha, Rhead, Meunier, Ibels, Steinlen, Willette and Grasset.