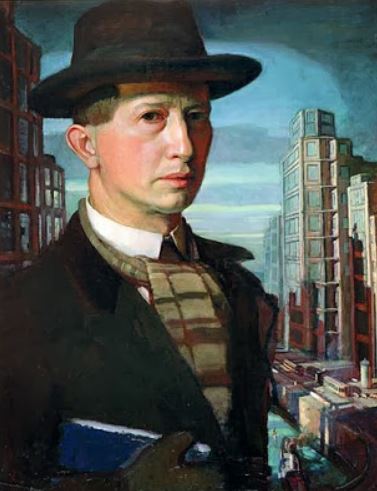 Collection:

Paul Kirnig (1891-1955)
Kirnig was regarded as the creator of the modern Austrian poster. 
"Kirnig was a painter as well as a poster artist, and used much of what he learned in his training as a fine artist, to make graphically compelling posters. Many of his paintings exhibit a strong relationship between the study of light and how reflection, atmosphere, and depth of space are related and affected by it. This is eas to see in his use of color and how he uses very few tones, but different concentrations of color, to define highlights and shadows. In comparison to his graphic work, his paintings resemble artistic studies. His posters, on the other hand, have much more considered compositions, and while there is a limited amount of color, there is more focus on a specific light source and how it plays off of his objects.

During his career Kirnig did work for the Austrian Tourist board, as well as make a collection of painting. He  exhibited around the world including Austria, Italy, and Japan." (SarahStocking.com)
Austria

Paul Kirnig, (1891-1955)

Austria

Aust

Original colour stone lithograph, backed on LinenPrinted in Vienna, Austria  1948

Shipped rolled via FedEx. 
Certificate of Authenticity. Paul Kirnig was regarded as the...

L'Invasione Degli Astromostri (The Invasion of the Astromonsters )

P. Ragioni, Italian

L'Invasione Degli Astr...

Movie_1

Original Vintage Movie Poster, backed on LinenPrinted in Italy, 1970

Shipped rolled via FedEx
Certificate of Authenticity. The Poster: Strong Graphics by the prolific...